Stacking the Shelves is a weekly event hosted by
Tynga's Reviews
. It features books you've recently added to your shelves, be it from the library, bookstore, or ebooks.
This week I received a couple books from a few different outlets!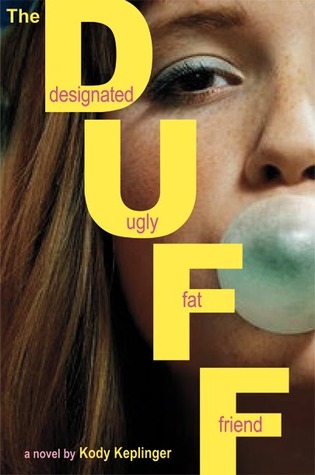 I've been wanting to read this ever since I saw they were making a movie! Hopefully I'll be able to start it soon now that I'm getting a little caught up on my reviews!
I received this in hardcover for my birthday and I love it! This is one of my favorite books and it has such a pretty cover! I've already reread it two times in the past few days :)
This cover is so pretty - I can't wait to start!
The blurb and the cover look very interesting. I can't wait to start!
New book for review! Now that I'm getting more caught up with my reviews I've allowed myself to start accepting review requests with the understanding that the reviews won't be up right away.
I haven't read a book like this... well probably ever. I'm excited to start!
What did you add to your shelves this week?
Announcements:
I know, I know, the last day of the month has passed and no wrap-up post! Well never fear! I will have that post up within the week. Because I had such an off month and just reread a bunch of books so I wouldn't add to my review pile it'll be a little weird counting things up. Give me a few extra days and I'll have it up!
Also, let me know if you guys would like me to do more comparison posts between books and their movie adaptations. I thought about doing it for The Hunger Games series and for The Fault In Our Stars or I might just do a regular review for those movies. I'm not sure yet... let me know what you guys think!
If you follow me on Instagram or Twitter, you know it was my birthday this past week (that's where A Long, Long Sleep came from!)! Another gift I received was a $50 Amazon gift card to spend on all the ebooks my heart desires! Isn't that just the best gift for any bookish person?? I'm just so excited! I can't decide which books to buy!
Last thing! What are your guys' favorite music artists? I've been looking for some new music to listen to recently! Let me know your favorites and I'll check them out! Recently I've been listening to Maroon 5, Lindsey Stirling, Train, Andy Grammer, Christina Perri, Sheppard, Coldplay, and The Script.
I hope you have a lovely week!