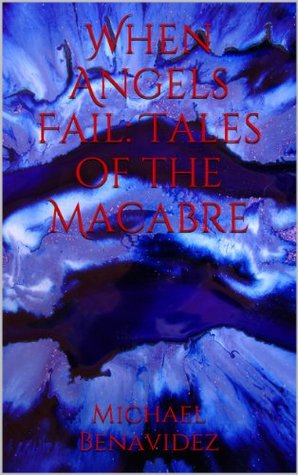 Goodreads Blurb:
"A collection of horror where disaster is painted in reds and blacks throughout the stories. Blood and sex blur the lines between victim and violator. In each, Hell takes it's shapes in many different forms. These men shall witness the failing of angels.

Follow a priest as he lays into the bosom of temptation, a hunter flying on wings of to-be success, an artist cutting the canvas open, and a captain gripping the barrel of hope.
Four tales where hope is lost among the depths of horror."
Review:
Thank you to the author Michael Benazvidez for providing me with a free copy in exchange for an honest review!
To say the least, this book was very dark and almost slightly depressing. However, it was very descriptive and left no stone unturned. This book is a collection of mini stories basically about the dark side of human nature.
I absolutely loved the last mini story. It definitely has potential to become a full-size book!
I loved the first two stories as well but I was a bit confused while reading the second to last story. Sometimes it got a bit too descriptive and metaphorical (or that could just be me).
Mr. Benavidez has definite potential as an author and I can't wait to read some more of his work!
Final Verdict:
A very nice collection of stories if you aren't scared off by dark images and the primal side of human nature. Sometimes it got a bit too descriptive for me but I think if they were expanded, it would be the perfect amount. This author has lots of potential and I'm excited to read more of his work!
3.5 stars!