50/50 Friday is a meme hosted by
Carrie @The Butterfly Reads
and I and focuses on the opposite sides of books (best/worst, differing opinions, etc). Every week will have a new topic and several advance topics will be listed in the tab labeled 50/50 Friday!
Today's Topic: Character You'd Want/Not Want to Meet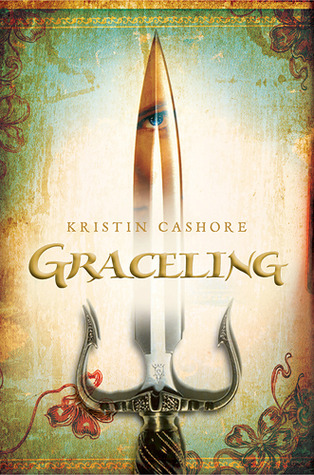 Graceling Realm #1
Goodreads Blurb:
"Katsa has been able to kill a man with her bare hands since she was eight - she's a Graceling, one of the rare people in her land born with an extreme skill. As niece of the king, she should be able to live a life of privilege, but Graced as she is with killing, she is forced to work as the king's thug.

When she first meets Prince Po, Graced with combat skills, Katsa has no hint of how her life is about to change.

She never expects to become Po's friend.

She never expects to learn a new truth about her own Grace - or about a terrible secret that lies hidden far away."
Katsa is such a badass character and she goes around and teaches people to fight which I would be so down for! She's also such a quality human being and she's been through so much. She's an inspiration to me.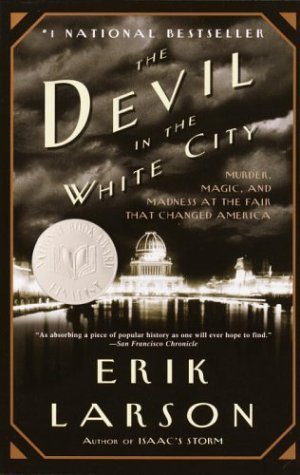 Standalone to date
Goodreads Blurb:
"Bringing Chicago circa 1893 to vivid life, Erik Larson's spell-binding bestseller intertwines the true tale of two men--the brilliant architect behind the legendary 1893 World's Fair, striving to secure America's place in the world; and the cunning serial killer who used the fair to lure his victims to their death. Combining meticulous research with nail-biting storytelling. Erik Larson has crafted a narrative with all the wonder of newly discovered history and the thrills of the best fiction."
Dr. H.H. Holmes isn't really a character as it was an alias for an actual serial killer that lived and killed many of his victims during the 1893 World's Fair in Chicago. This is one of my favorite books to reread as I love learning about serial killers and their motives but I don't think I'd ever actually want to meet one. They're pretty scary in general simply because most are very unassuming, 'normal' looking people who have a dark side which feels entirely normal to them.
Have you read either of these books? Would you want to meet these characters? What characters would you want or not want to meet? Make a post and link up down below!
Next Week's Topic:
Character Whose Life You'd Want/Not Want to Live