50/50 Friday is a meme hosted by
Carrie @The Butterfly Reads
and I and focuses on the opposite sides of books (best/worst, differing opinions, etc). Every week will have a new topic and several advance topics will be listed in the tab labeled 50/50 Friday!
Today's Topic: Best/Worst Scene in a Book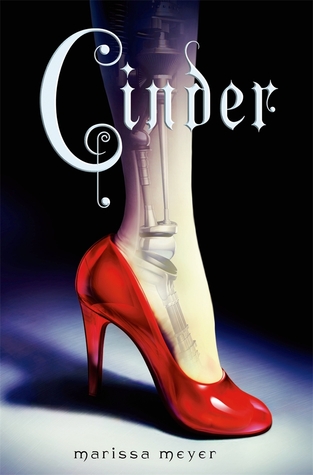 I chose
Cinder by Marissa Meyer
for this prompt. It's not necessarily the best or the worst written scene but rather the one that you loved versus the one that you hated reading but it's utterly necessary.
Warning, this post contains minor suggestive (meaning I don't say what happens out right but it's still a spoiler in my mind) spoilers!
Goodreads Blurb:
"
Humans and androids crowd the raucous streets of New Beijing. A deadly plague ravages the population. From space, a ruthless lunar people watch, waiting to make their move. No one knows that Earth's fate hinges on one girl.

Cinder, a gifted mechanic, is a cyborg. She's a second-class citizen with a mysterious past, reviled by her stepmother and blamed for her stepsister's illness. But when her life becomes intertwined with the handsome Prince Kai's, she suddenly finds herself at the center of an intergalactic struggle, and a forbidden attraction. Caught between duty and freedom, loyalty and betrayal, she must uncover secrets about her past in order to protect her world's future."
My absolute favorite scene in Cinder is the ballroom scene near the end. For some reason, I really enjoy the revelation scenes where characters find out things that shock them. This was definitely a shocking scene! I always find myself wanting to go back and read that scene to find anymore hidden clues in the characters reactions and such. It's a gorgeous scenery, too!
The worst scene in this book for me definitely was when a certain character dies in a hospital at the most inopportune time. I cried so much when I was reading it for the first time but it's really necessary to the character development and to the plot in general. I always skip this scene when I reread the book, though. I just don't want to experience it all over again!
What scenes do you love and do you hate? Do you agree with mine? Make a post and link down below!
Next Week's Topic: Best/Worst Villain