50/50 Friday is a meme hosted by
Carrie @The Butterfly Reads
and I and focuses on the opposite sides of books (best/worst, differing opinions, etc). Every week will have a new topic and several advance topics will be listed in the tab labeled 50/50 Friday!
Today's Topic: Favorite/Least Favorite Main Character
Favorite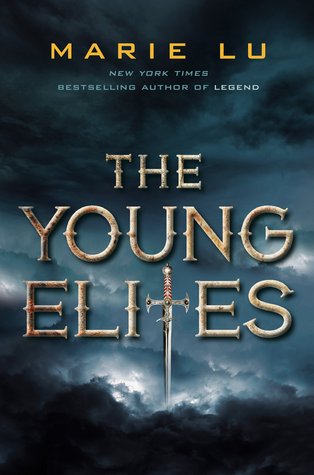 Adelina is definitely one of my favorite main characters! One of the reasons I picked her over my other favorites is because she's just so different from the rest. She has such a dark energy and mind and is one of the most well rounded characters I have ever read. I've never read about such a dark main character who isn't immediately likable but the author does such a great job making her current thoughts consistent with her past and her abilities.
I really just didn't like Eadlyn. While I understand that she was raised a very sheltered life, America and Maxon did not instill any humility in her. While I didn't really like her as a character, the book itself (the plot, the setting, and all the rest) was pretty good. It was just so hard to push through because of Eadlyn's attitude.
What do you think of these characters? Who are your favorite and least favorite main characters? Make a post and link it below!
Next Week's Topic:
Animal Sidekick as a Pet/Never as a Pet