50/50 Friday is a meme hosted by
Carrie @The Butterfly Reads
and I and focuses on the opposite sides of books (best/worst, differing opinions, etc). Every week will have a new topic and several advance topics will be listed in the tab labeled 50/50 Friday!
Today's Topic: Character Most/Least Changed By Their Hero's Journey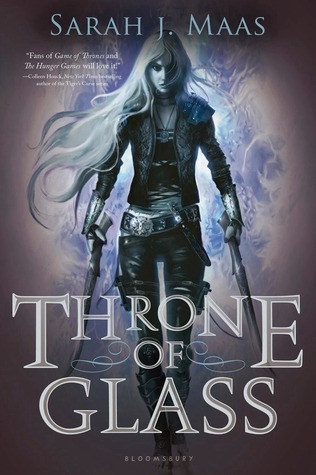 Goodreads Blurb:
"In a land without magic, where the king rules with an iron hand, an assassin is summoned to the castle. She comes not to kill the king, but to win her freedom. If she defeats twenty-three killers, thieves, and warriors in a competition, she is released from prison to serve as the king's champion. Her name is Celaena Sardothien.

The Crown Prince will provoke her. The Captain of the Guard will protect her. But something evil dwells in the castle of glass--and it's there to kill. When her competitors start dying one by one, Celaena's fight for freedom becomes a fight for survival, and a desperate quest to root out the evil before it destroys her world."
How the character changed:
In this series, Celaena literally undergoes a name shift and with that name shift, she dons her previous identity that she had once forsaken. This, to me, is quite the character discovery. She changes herself in order to survive but soon that mask becomes a hindrance to her and she sheds it for something far greater.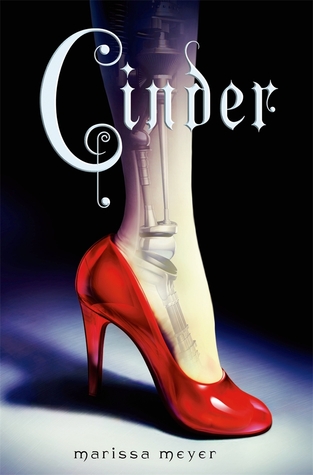 Goodreads Blurb:
"Sixteen-year-old Cinder is considered a technological mistake by most of society and a burden by her stepmother. Being cyborg does have its benefits, though: Cinder's brain interference has given her an uncanny ability to fix things (robots, hovers, her own malfunctioning parts), making her the best mechanic in New Beijing. This reputation brings Prince Kai himself to her weekly market booth, needing her to repair a broken android before the annual ball. He jokingly calls it "a matter of national security," but Cinder suspects it's more serious than he's letting on.
Although eager to impress the prince, Cinder's intentions are derailed when her younger stepsister, and only human friend, is infected with the fatal plague that's been devastating Earth for a decade. Blaming Cinder for her daughter's illness, Cinder's stepmother volunteers her body for plague research, an "honor" that no one has survived.
But it doesn't take long for the scientists to discover something unusual about their new guinea pig. Something others would kill for."
How the character didn't change:
There's no doubt that Cinder has a lot of self discovery going on in this series. She finds a new identity, like Celaena does, however she doesn't fundamentally change, really. She feels the same to me from beginning to end. Not to say that her life hasn't changed, but her fundamental ideals and thoughts and identity remain constant. She is a rather excellent character, however.
What characters do you think have changed the most or the least in the course of their journey? Do you agree with my picks? Make a post and link up below!
Next Week's Topic: Character Most/Least Likely to be a World Traveler