50/50 Friday is a meme hosted by
Carrie @The Butterfly Reads
and I and focuses on the opposite sides of books (best/worst, differing opinions, etc). Every week will have a new topic and several advance topics will be listed in the tab labeled 50/50 Friday!
Today's Topic: Most/Least Favorite Cover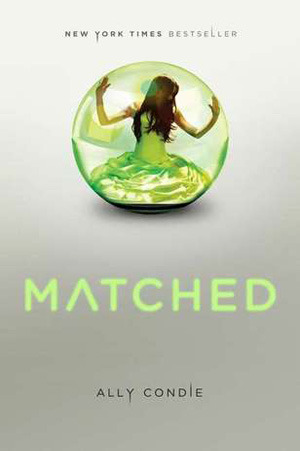 This was such a hard decision! There are so many covers that I love because of either their symbolism to the story, or they're just plain pretty. This cover captures both of those and the covers of the sequential books follow Cassia's (the MC) journey as she finds out what she wants and what her society is like. While the entire series wasn't my favorite, I can't deny that the author/graphic designers did an excellent job.
This cover I don't really care for. While I did love the story of this book, it isn't really shown on the cover. The cover just looks like every other romance book. Like I said above, I'm really into symbolism on covers. The cover is the place where you pull readers in and give them a glimpse into the story. From this cover, all I see is that there's a romance which doesn't make it special. I just wish there was a unique element that spoke to the story within the pages.
What covers do you love? Which ones aren't your favorite? Do you agree with my picks? Make a post and link below!
Next Week's Topic:
Character Most/Least Likely to go Running in Sleet