50/50 Friday is a meme hosted by
Carrie @The Butterfly Reads
and I and focuses on the opposite sides of books (best/worst, differing opinions, etc). Every week will have a new topic and several advance topics will be listed in the tab labeled 50/50 Friday!
Today's Topic: Best/Worst Debut Novel
I couldn't pick just one so I have two for each category for this topic!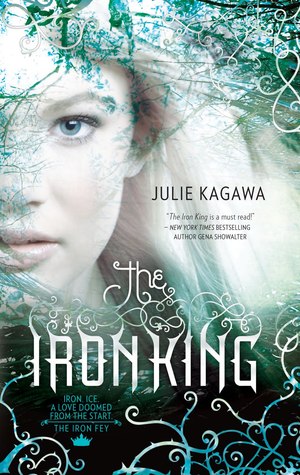 The Iron Fey #1
Goodreads Blurb:
"Meghan Chase has a secret destiny; one she could never have imagined.

Something has always felt slightly off in Meghan's life, ever since her father disappeared before her eyes when she was six. She has never quite fit in at school or at home.

When a dark stranger begins watching her from afar, and her prankster best friend becomes strangely protective of her, Meghan senses that everything she's known is about to change.

But she could never have guessed the truth - that she is the daughter of a mythical faery king and is a pawn in a deadly war. Now Meghan will learn just how far she'll go to save someone she cares about, to stop a mysterious evil, no faery creature dare face; and to find love with a young prince who might rather see her dead than let her touch his icy heart."
This was Julie Kagawa's first published book (to my knowledge) and she published it in 2010! I've loved this series; it was one of the first series' I read when I was first getting into books (and you can tell because I still don't have an actual review for it). In any case, Julie Kagawa's books have only gone up from here (with a personal exception of Talon although some people liked it) so if you haven't read her books, go forth!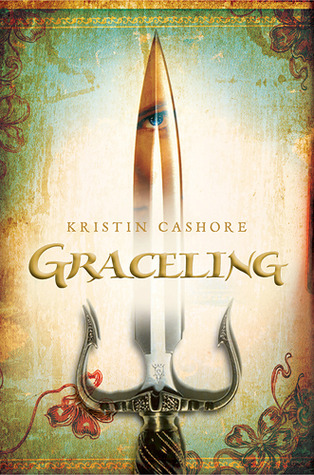 The Graceling Realm #1
Goodreads Blurb:
"Katsa has been able to kill a man with her bare hands since she was eight - she's a Graceling, one of the rare people in her land born with an extreme skill. As niece of the king, she should be able to live a life of privilege, but Graced as she is with killing, she is forced to work as the king's thug.

When she first meets Prince Po, Graced with combat skills, Katsa has no hint of how her life is about to change.

She never expects to become Po's friend.

She never expects to learn a new truth about her own Grace - or about a terrible secret that lies hidden far away."
Kristin Cashore published this back in 2008 and has published multiple other books since then (pretty much just finished out the series). The rest of the series (although with this book) is wonderful and if you haven't read it yet and love fantasy, this is for you!
I also picked two books for this because I'm indecisive like that.
Twilight #1
Goodreads Blurb:
"About three things I was absolutely positive.

First, Edward was a vampire.

Second, there was a part of him—and I didn't know how dominant that part might be—that thirsted for my blood.

And third, I was unconditionally and irrevocably in love with him.

In the first book of the Twilight Saga, internationally bestselling author Stephenie Meyer introduces Bella Swan and Edward Cullen, a pair of star-crossed lovers whose forbidden relationship ripens against the backdrop of small-town suspicion and a mysterious coven of vampires. This is a love story with a bite."
This was published by Stephanie Meyer in 2006 and sort of signaled the start of the new YA genre. Being the first of it's kind (or near to it), it had some issues which I'm sure you've all heard about. I've also read The Host and I have to say I loved it so much more than this series. Not the best start, but if the author could let go of the series (I'm looking at you, 10th anniversary Twilight aka Life and Death) and would focus more on the works ahead, I think she could travel to wonderful places.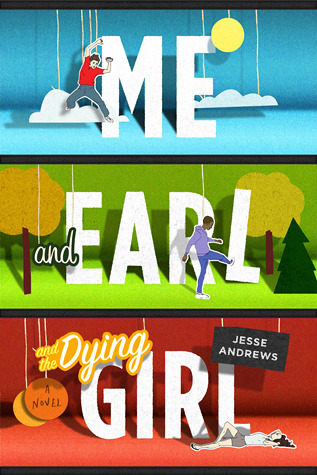 Standalone to date
Goodreads Blurb:
"Greg Gaines is the last master of high school espionage, able to disappear at will into any social environment. He has only one friend, Earl, and together they spend their time making movies, their own incomprehensible versions of Coppola and Herzog cult classics.

Until Greg's mother forces him to rekindle his childhood friendship with Rachel.

Rachel has been diagnosed with leukemia—-cue extreme adolescent awkwardness—-but a parental mandate has been issued and must be obeyed. When Rachel stops treatment, Greg and Earl decide the thing to do is to make a film for her, which turns into the Worst Film Ever Made and becomes a turning point in each of their lives.

And all at once Greg must abandon invisibility and stand in the spotlight."
This was published by Jesse Andrews in 2012 and I daresay I didn't like it very much at all. It's one of the few 2 star ratings I gave out in 2016. I still want to read some of his other work (he's released another book since this one) to see if it's just the book I don't like or if it's his entire style of writing.
What debuts do you think are the best and the worst? Do you think the authors have improved since their debuts? Make a post and link up down below!
Next Week's Topic:
Novel Worth/Not Worth the Hype