50/50 Friday is a meme hosted by
Carrie @The Butterfly Reads
and I and focuses on the opposite sides of books (best/worst, differing opinions, etc). Every week will have a new topic and several advance topics will be listed in the tab labeled 50/50 Friday!
Today's Topic: Novel Worth/Not Worth the Hype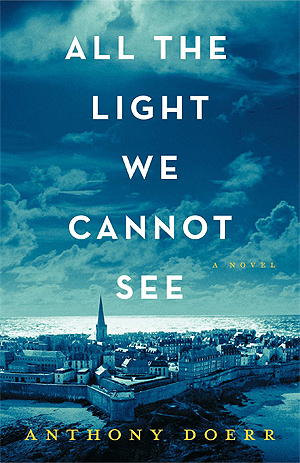 Goodreads Blurb:
"Winner of the Pulitzer Prize
From the highly acclaimed, multiple award-winning Anthony Doerr, the beautiful, stunningly ambitious instant New York Times bestseller about a blind French girl and a German boy whose paths collide in occupied France as both try to survive the devastation of World War II.

Marie-Laure lives with her father in Paris near the Museum of Natural History, where he works as the master of its thousands of locks. When she is six, Marie-Laure goes blind and her father builds a perfect miniature of their neighborhood so she can memorize it by touch and navigate her way home. When she is twelve, the Nazis occupy Paris and father and daughter flee to the walled citadel of Saint-Malo, where Marie-Laure's reclusive great-uncle lives in a tall house by the sea. With them they carry what might be the museum's most valuable and dangerous jewel.

In a mining town in Germany, the orphan Werner grows up with his younger sister, enchanted by a crude radio they find. Werner becomes an expert at building and fixing these crucial new instruments, a talent that wins him a place at a brutal academy for Hitler Youth, then a special assignment to track the resistance. More and more aware of the human cost of his intelligence, Werner travels through the heart of the war and, finally, into Saint-Malo, where his story and Marie-Laure's converge.

Doerr's "stunning sense of physical detail and gorgeous metaphors" (San Francisco Chronicle) are dazzling. Deftly interweaving the lives of Marie-Laure and Werner, he illuminates the ways, against all odds, people try to be good to one another. Ten years in the writing, a National Book Award finalist, All the Light We Cannot See is a magnificent, deeply moving novel from a writer "whose sentences never fail to thrill" (Los Angeles Times)."
I saw this book everywhere and everyone was telling me that it was amazing and that they loved it. I read it and it was so worth it! The language and writing is gorgeous and the ideas presented make you think about life in a whole new light. If you haven't read it yet, I highly recommend it!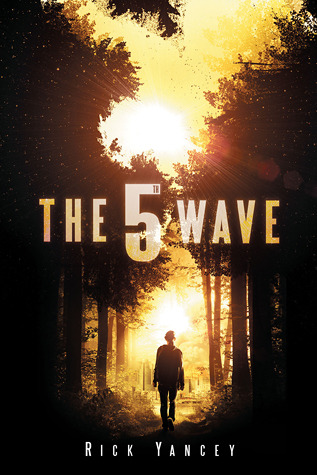 The 5th Wave #1
Goodreads Blurb:
"After the 1st wave, only darkness remains. After the 2nd, only the lucky escape. And after the 3rd, only the unlucky survive. After the 4th wave, only one rule applies: trust no one.

Now, it's the dawn of the 5th wave, and on a lonely stretch of highway, Cassie runs from Them. The beings who only look human, who roam the countryside killing anyone they see. Who have scattered Earth's last survivors. To stay alone is to stay alive, Cassie believes, until she meets Evan Walker. Beguiling and mysterious, Evan Walker may be Cassie's only hope for rescuing her brother-or even saving herself. But Cassie must choose: between trust and despair, between defiance and surrender, between life and death. To give up or to get up."
I heard such great things about this book and I was really expecting a great dystopian but I ended up being disappointed. I just didn't think the romance worked out and the attitudes of the characters annoyed me quite a bit. The idea is original though so I've decided I'm going to continue with the series and see how everything shakes out.
What books do you think are worth or not worth the hype? Do you agree with my picks? Make a post and link up down below!
Next Week's Topic:
Best/Worst Book Read in March